Sooo,,,, Finally got the bowl off of the Gascolator by using a large rubber mallet, hitting it harder than you really want to or think you should, to get it to budge.
The problem is whatever the Manufacturer is using to coat the o-ring at assy. No idea what or why they are applying this compound, but it is
extremely sticky
and would possibly make it virtually impossible to remove (in place) if I had just installed it on the firewall, thinking that I'd check it at the first annual.
I cleaned the o-ring and housings with fuel, and re-assembled with Parker O-lube. Now it feels perfect and can be disassembled in the future. I plan to inquire with the manufacturer.
Finally disassembled:
You can see the very sticky compound used on the o-ring. Made it extremely hard to get the bowl off.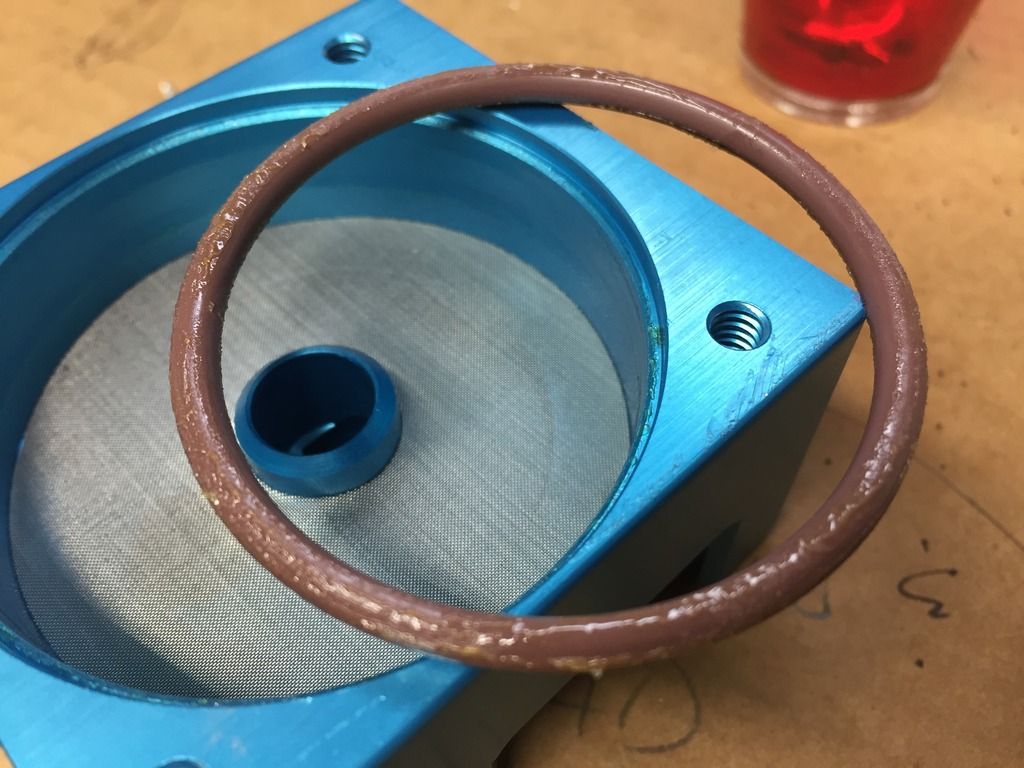 Also on the housings.