I recently finished the initial install of my Grove airfoil gear. I am going to guess their non-airfoil gear is similar but I don't know that for certain. I think the only thing different is the inner and outer saddles. The wear plates are the stock pieces.
You will need to open up the lower skin around the new larger Grove outer saddle. Nothing drastic, about 3/8" out from each side of the opening.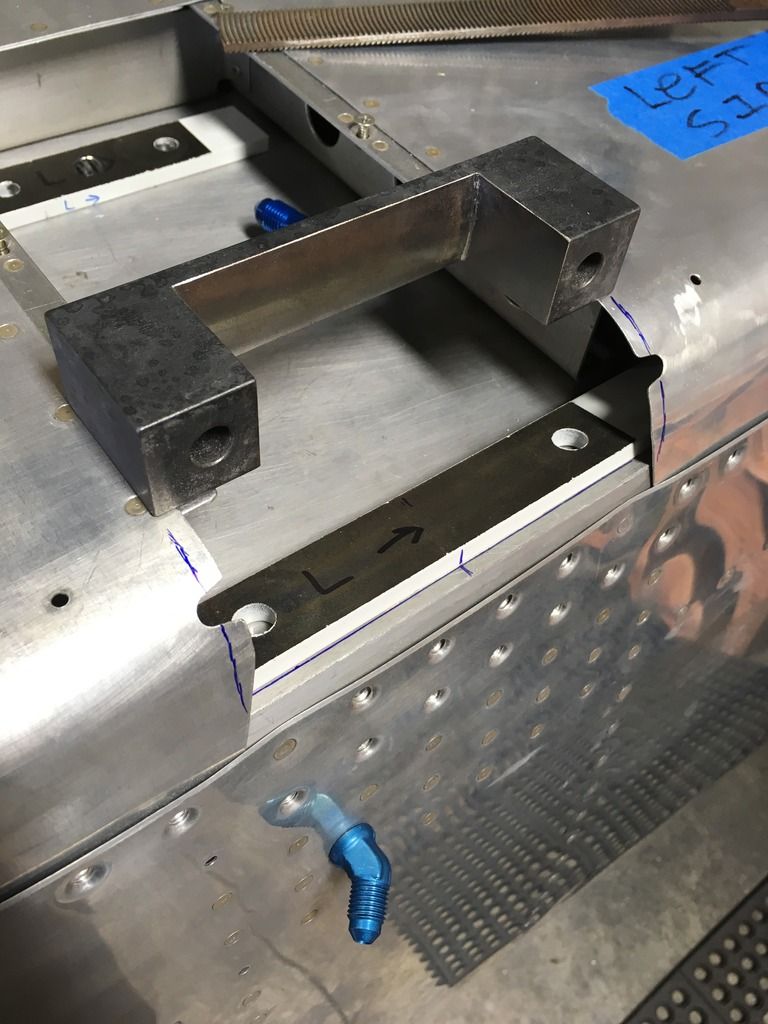 You will probably need to modify or start over new with upper intersection fairings because the outer saddle sits well proud of the skin.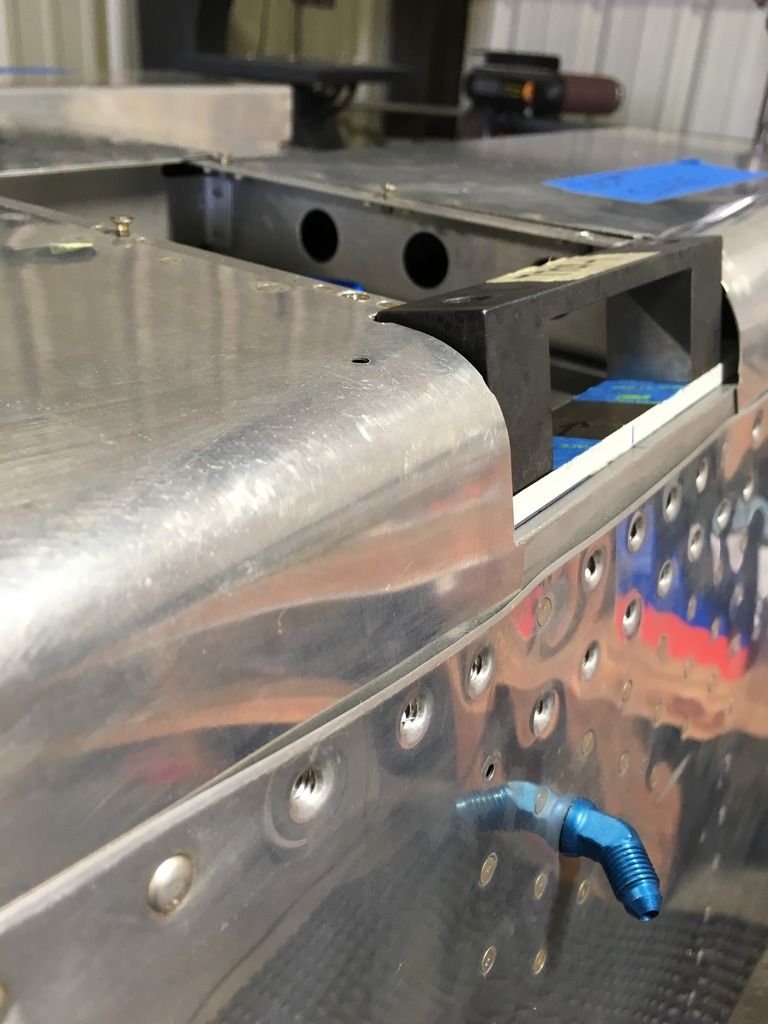 You will need to modify or make new close out panels because the saddle/gear will interfere with the wrap around portion of the stock close out panel.
Because I am going to use the JDAir fuel vents I elected to make new close out panels so I could move the vent about 1" inboard.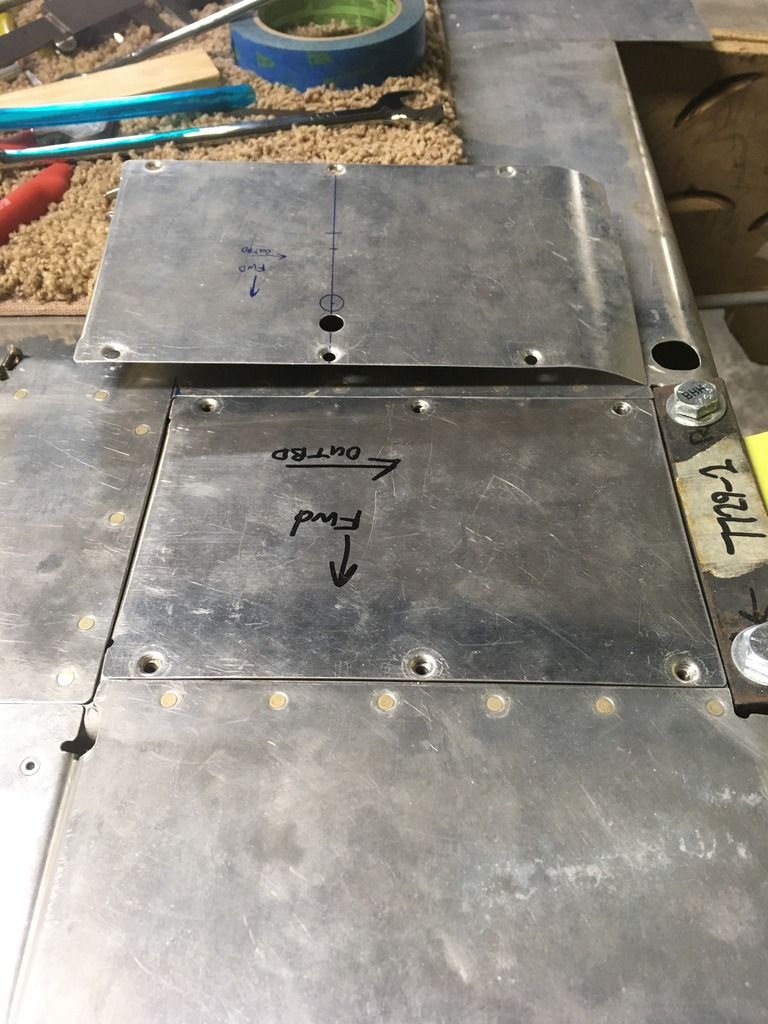 The big fun will be connecting to the new internal brake lines.
This is my proof of concept piece and I think I will go with something like this except the real piece will have a bit more clearance from bolt heads and gear legs and probably some sort of anti-chafe protection too.
There are several ways to do this including swapping the cockpit brake and fuel vent outlets. It will be something for you to decide what works best for you.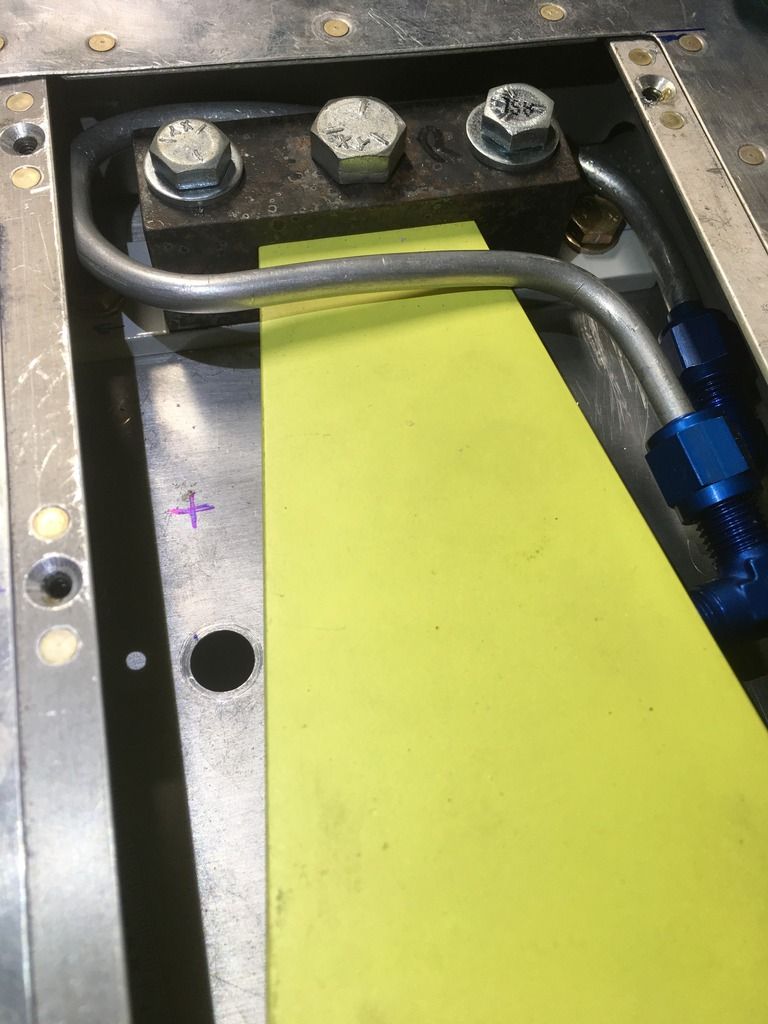 Note the correct use of jankey hardware store bolts for test fitting.
The real close tolerance hardware is still in bags until this stuff goes on for real.