One of today's chores was to cut in the second fresh air intake. My smoke tank just got much smaller but I want the extra airflow. Laying out the four corners for the template and this is the real heart in the throat moment when you are about to attack you essentially completed fuselage with a drill and cutoff wheel.
No turning back now.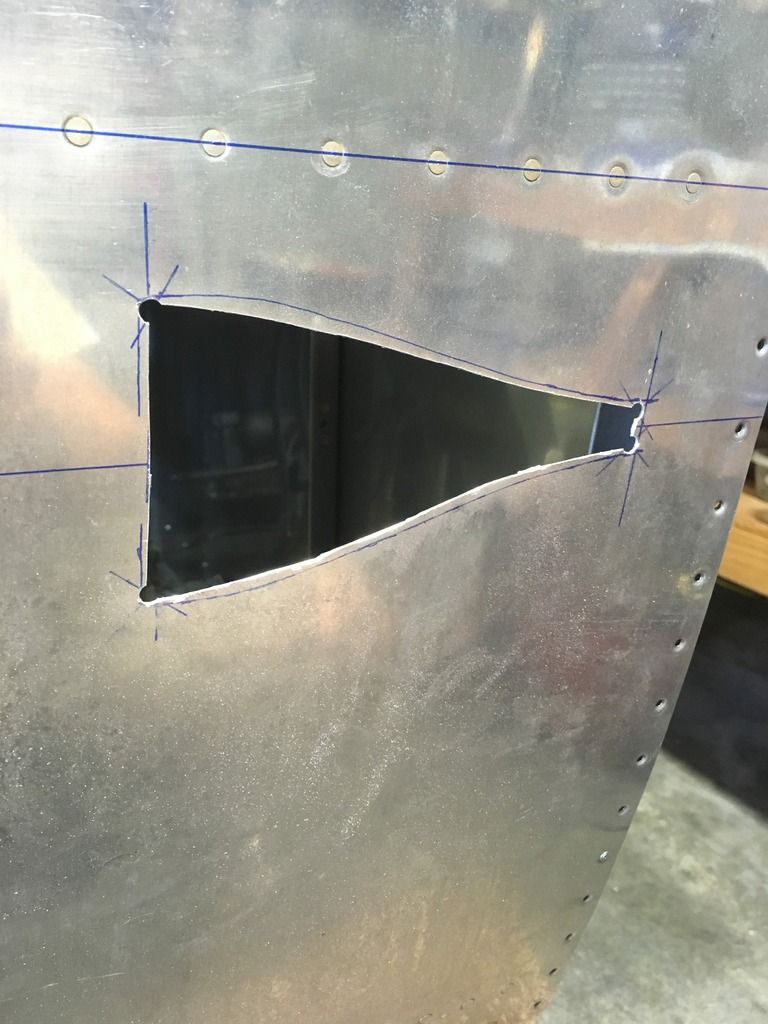 Finished product. The template matches this side and the factory pre-punch side identically. I held the plastic vent up and everything seemed to line up very nicely. I am happy with how it turned out.