Quote:
Originally Posted by
MikeyDale
Very nice write up Mike!.........Also, I enjoyed that beer party!...Maybe a little too much!
Mike,
You're not the only one who enjoyed the beer party too much! The biggest issue with being the founder is everyone wants me to sample their flagship beers, and I can't say no!
Quote:
Originally Posted by beechrv9a
Great trip report Mike...and as always, next beer is on me....but maybe for me
Jim - not holding my breath. My beer guard is on high alert when you're in the vicinity.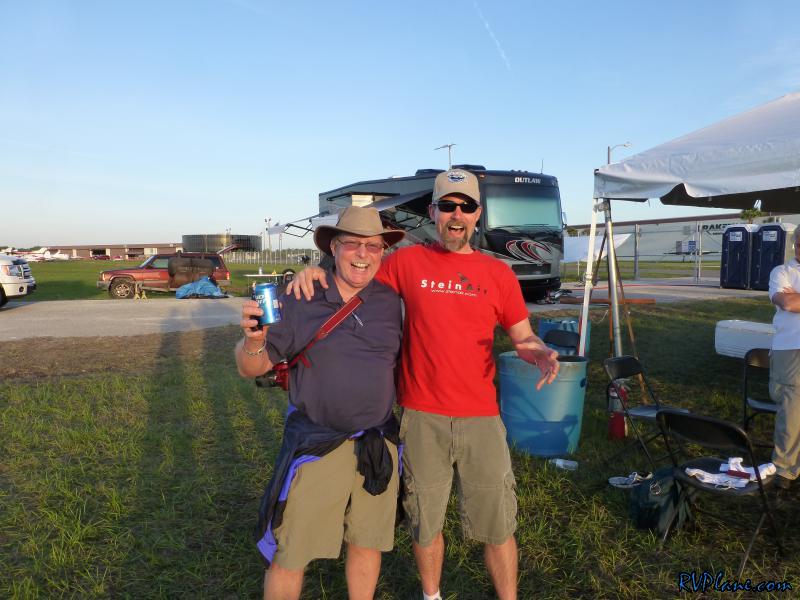 Quote:
Originally Posted by rightrudder
Great writeup! Sounds like you really maximized the AirVenture experience. What time did you arrive on Saturday? We flew in right around 6 p.m. and traffic was very light...only 4 to 5 planes converging on Ripon in the immediate area. The farther you zoom out on the GPS, the scarier it looks!
Doug - Garmin Pilot indicated wheels down was at 4:15pm on Saturday. Silly me thought it would be a breeze flying into Oshkosh since weather blocked a lot of traffic to the east. I didn't count on everyone waiting out the low ceilings in Southern WI that cleared out in the afternoon.
Quote:
Originally Posted by Vlad
Mike thanks. You are the Master of Trip Writeups. Seriously man you got a talent every trip is written in one shot unlike us draggers. As soon as I start reading I can't stop till done. Was late to work today blamed you. And Bob Hoover
Vlad,
I cheat a little in my trip reports. All my pics get automatically uploaded to my site,
RVPlane.com
. I then just write a quick blurb about them, and have a script to "VAFify" them.
Quote:
Originally Posted by Frank Smidler
Had a great time, Mike glad to see you and John again, don't ever act your age. Always great to meet so many new people from around the world. Next year I plan to be there all week so I won't miss the Black Otter.
Frank - great to see you again. We should make sure George books Derek to work the week of Oshkosh next year. Salt in the wound! You'll love the Black Otter - I turned some of my local Maryland RV guys onto it and they loved it.
Quote:
Originally Posted by Captain_John
Nice write up Mikey!

Lots of good times and great pictures!

See you again soon!
CJ - Great to spend all week parked next to you! Maybe next year you can figure out how to configure your camera to take pics larger than 640x480?
Quote:
Originally Posted by kevinsrv7.com
Mike, Great trip report. Can't wait for next year. Good meeting you.
YaDude! Great to meet you too. You've got a beautiful airplane. Ever get all the water out of the avionics????