Built by 3 time RV builder /owner/pilot (RV7A, -10, -12) tech counselor with LSRM and Rotax maintenance training.
Rotax 912 ULS 395 hrs TTSN, 2000 hr TBO. All Rotax SB's complete, including 5 year rubber replaced Feb 2018, with upgraded fuel pump and upgraded Teflon "TBO" fuel lines.
All Vans SB's complete including 18-02-02 and 18-02-03: Feb 2018 stabilator spar reinforcement.
2020 compliant: Garmin GTX335 transponder with internal WAAS GPS and ADSB 1090 out, and Stratux 978 ADSB In.
Dual Dynon 180/100 displays (makes it an ideal Young Eagles plane), AP74 two axis autopilot,
SL40 comm, Garmin 496 GPSmap with XM weather, Flightcom intercom.
Superflite 3 tone paint. Wheel fairings, lights. Aftermarket gear leg intersection fairings. Cruises at 120kts+ on 6 gph.
Always hangared.
Annual condition inspection completed March 2018.
A fun, faster than average RV-12. Contact Dan Masys, Owner – located Sequim, WA USA. Telephone 360-797-3260.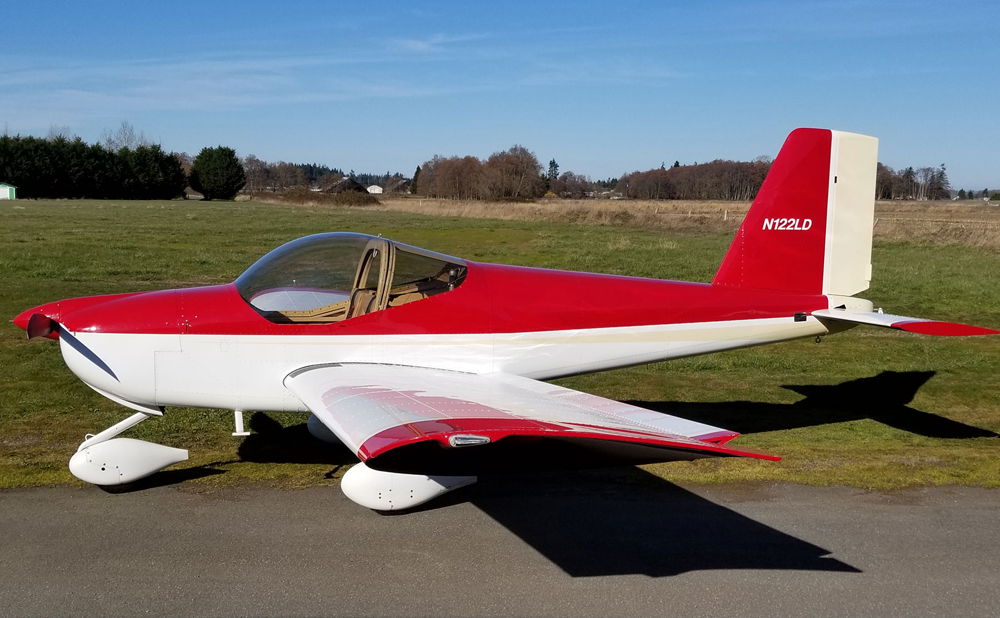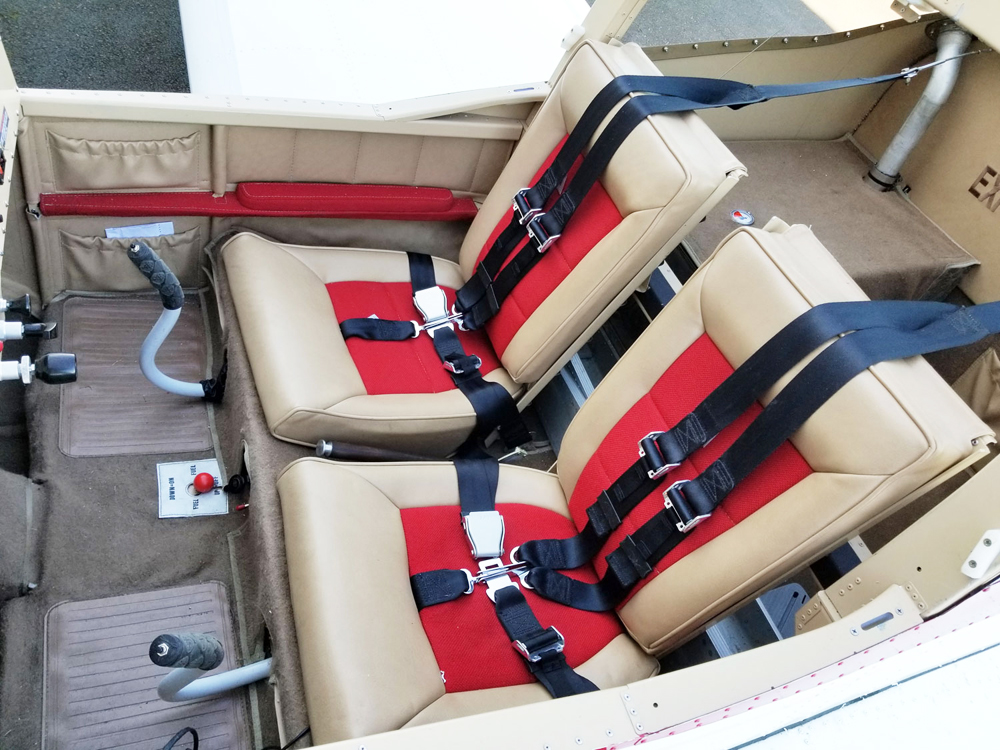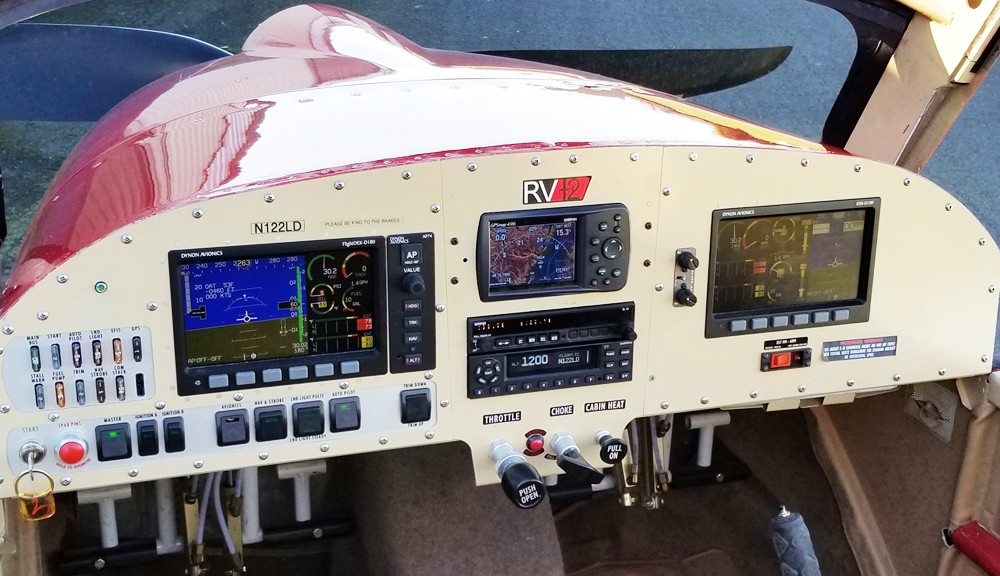 Sample inflight performance numbers: