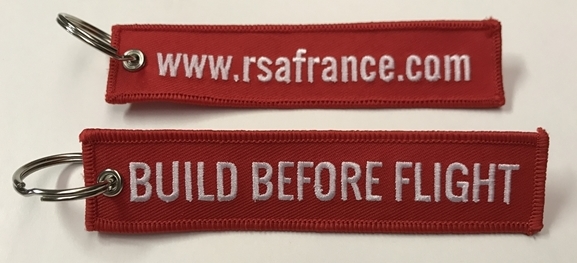 Since we all need to protect pitot/static holes, for safety purpose
, I've designed a specific streamer for the French homebuilders' association.
This "BUILD BEFORE FLIGHT" keychain/streamer represents much our passion for building and not only for aviation. Your own local builders' association can probably do the same.
Just in case, I'll be close to the MC15 Colomban twin engine "Cricri" at Oshkosh next week, and at the annual
Euro Fly'In RSA Brienne
the next one... if somebody wants to talk about Jurca aircraft (send me PM for contact).