Quote:
Originally Posted by
Carl Froehlich
Like Larry said, build new tanks. Find a local builder to assist. I offer that this is just the first indication of a host of problems.
Agree 100%. Obvious craftsmanship issues are a red flag. There will probably be more.
For example, clean away the proseal at the countersunk rivet line along the rear flange. Gauging the diameter of the countersinks tells the depth. The tank skin thickness is already at the minimum for an MS20426-3 countersink. Can't un-cut a countersink. The only fix is to replace the skins.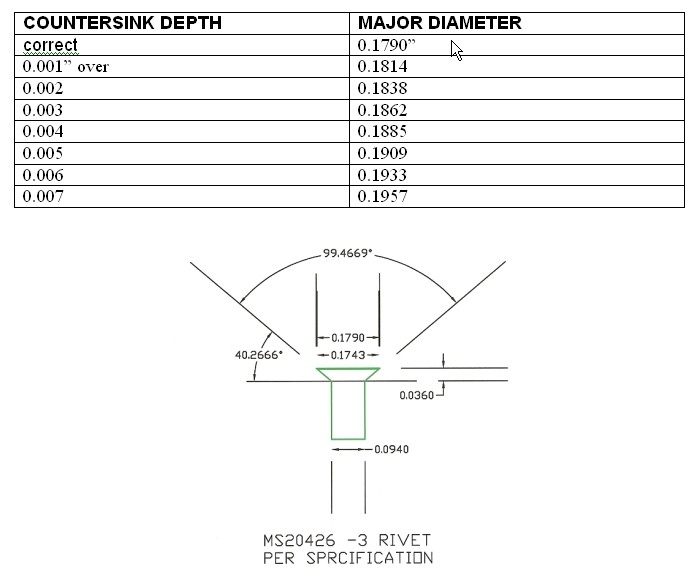 Take a good look at all the rivet heads. Use a 10x magnifier. An oversize countersink means the outer perimeter of the head is unsupported when the rivet is squeezed or hit. Here are two examples; note countersink diameter compared to rivet head, and the cracks.