---
Yes Brian, that's the stuff.
Sam, I'm guessing you can weld. If so, tubular pass-throughs are easy to make in any diameter, as they are just a tube welded into a base plate.
I've run burn tests on them. When pumped full of Firebarrier 2000, they're as fireproof as anything you can do. Here's one at 2000F, still sealed tight: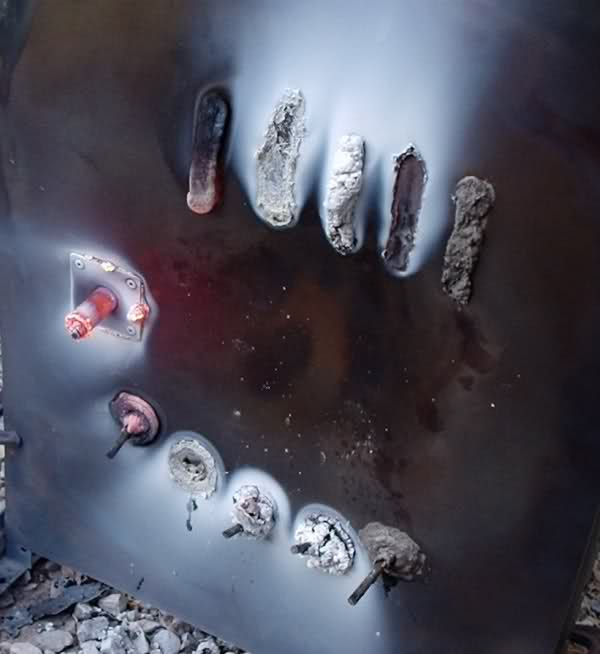 The only one I've seen from Vans was on an RV-14. FWIW, I like the tube a little longer, but that's a nit. I snapped a photo of the RV-14 install because it illustrated a caution. Note the exit angle on the heavy gauge electrical wire as it leaves the fitting, rubbing against the edge of the tube. Don't want it to be like that in service. Also, I'm not real wild about Bowden cables and electrical wires in the same fitting. Bowden cables generally connect to the engine, which moves on the mounts. Hang around this game long enough and you'll see an example of a Bowden cable acting like a saw.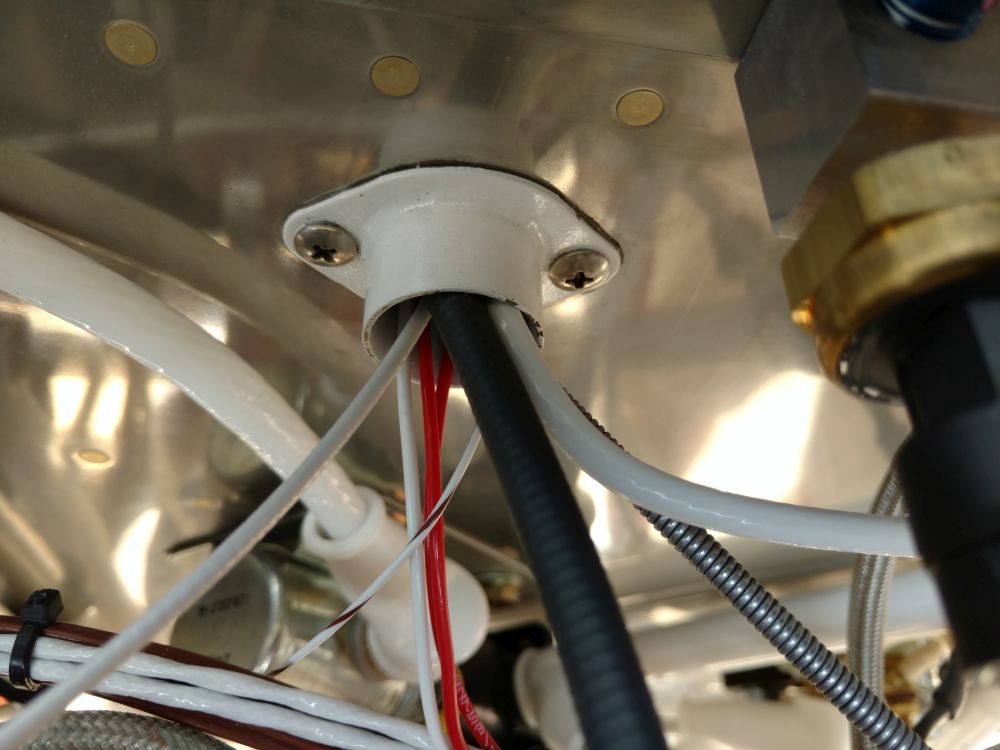 Quote:
---
Originally Posted by Brdog42 (Post 1407573)
Did you use the same method for control cables? Throttle, mixture, etc.
---
Works for everything Tim. Note that Keith's note regarding the difficulty of removing the silicone plug is valid. To remove the plug, just make a half-moon cutter from a length of tubing one size smaller than the pass-through tube, and force it through to cut the sealant perimeter. The firesleeve approach is also accepted in some certified applications, although perhaps not as fire-tough as the solid plug.